About Us
Sioux Falls Psychological Services serves Sioux Falls and the tri-state area of SE South Dakota, SW Minnesota, and NW Iowa. We have been in Sioux Falls since 1974.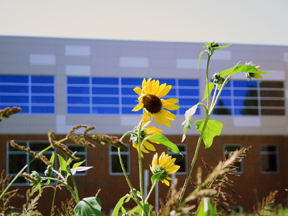 Sioux Falls Psychological Services is a multidisciplinary group of mental health professionals. Our therapists are well trained, experienced, and committed to meeting your emotional, relational, and spiritual needs. All of our therapists will integrate their faith in God with their approach to therapy when you desire that and when it is appropriate. However, not everyone wants that, and the client's need and interest is our first priority and significantly impacts our approach to therapy.
Sioux Falls Psychological Services consists of multiple entities to help better meet your needs:
Sioux Falls Psychological Services is our foundation and serves those who are insured and/or financially able to afford therapy. The team at Sioux Falls Psychological also partners with nearby Augustana College to offer a full range of services to meet the emotional, relational, and spritual needs of their students.

Our Journey Program targets the needs of churches and provides a reduced fee in a shared relationship with churches who participate in this program.

Our Marriage and Family Therapy Clinic is staffed by graduate students who are pursuing a masters degree in marriage and family therapy or counseling. This program is a United Way funded program that desires to meet the needs of the uninsured who are financially unable to afford the regular cost of therapy. Through these three programs Sioux Falls Psychological Services is able to provide care to just about anyone who comes through our doors.

Our River Counseling Services office in Platte, SD, provides mental health services to residents of Platte, SD, and the surrounding communities.

Mission Statement
Sioux Falls Psychological Services is staffed by a team of integrative professionals who provide quality care to our clients in a Christ-centered environment.
What can you hope to gain by going to therapy?
Increased self-awareness
Improved coping skills
Enhanced interpersonal relationships
A better quality of life